Bio
SEE 12 BOOKS BY THOM BIERDZ HERE:     BOOKS  
President of World Art Awards & American Art Awards & Art Collectors Choice Awards. Bierdz (born March 25, 1962) is a fine artist and 12x author, but best known for his portrayal of legacy character Phillip Chancellor III on the daytime drama The Young and the Restless, recurring from 1986 to 2011. He was a repeat guest star (1995) on Melrose Place , guest starred twice (1994, 1995) on Murder She Wrote and once (1994) on Matlock and Robin's Hoods. Other TV and movie roles include Highway To Heaven, St. Elmos Fire, The Last Place On Earth, The Gladiator, Warm Texas Rain, Hungry For Love, The Cavanaughs, The Takedown, Win Lose Or Draw and The New Hollywood Squares,
Bierdz played Bobby Burton on the web series Old Dogs New Tricks in 2012, 2013 and 2016.
In 1997, young filmmaker Bierdz's first art film, Heart Of The Oak, won Best Experimental Film at Philadelphia International Film Festival and Best Experimental Film at University of California Davis snagging the coveted Golden Calf Award.
His 2009 memoir, Forgiving Troy, recounting the murder of his mother by paranoid schizophrenic brother Troy, gained 10 book awards, including:
USA Book News – National Book Awards: WINNER: Autobiography/Memoir category
USA Book News – International Book Awards: GRAND PRIZE: Spirituality "Sacred Light" Award, WINNER: Autobiography/Memoir category, WINNER: Non-Fiction Narrative category, WINNER: True Crime: Non-Fiction category
Critics remarked of Forgiving Troy:                                                                               
"Matricide! Suicide! Paranoid schizophrenia! Sound like elements of a juicy soap opera? Not to former The Young and the Restless hunk Thom Bierdz – those horrors are part of his true family story. And the actor is going public with them in his startling new autobiography…"
——————————————————–Gil Kaan, National Enquirer
"…gut-punching memoir that chronicles his triumph over an unspeakable family tragedy… Chilling, hopeful, spiritual."
——————————————————–Michael Logan, TV Guide
"Millions of viewers fell in love with Thom Bierdz on The Young and the Restless unaware that his real life was more dramatic than any soap opera."
——————————————————–Daniel R. Coleridge, TVGuide.com
"Being likened to A Beautiful Mind and Rainman, his story will both break your heart and heal your spirit."
——————————————————–Nicholas Snow, Notes From Hollywood
TV interviews on Forgiving Troy subject matter include Entertainment Tonight, CBS News, NBC News, FOX News, SoapTalk with Lisa Rinna, Brunch and Joan Quinn Profiles and many podcasts.
His Forgiving Troy book also spawned a documentary of the same name, directed by Warren Hohmann of KTLA News.
Being the first openly gay soap actor with a contract role, he was honored in 2009 by the Human Rights Campaign and gave this speech in Minnesota: https://www.youtube.com/watch?v=gTuxWpJDEt0&t=304s
Also a painter, the art world embraced Bierdz in 2004 when Scarlett Johansson hosted his Soicher-Marin gallery show. In 2005 he won the Out Magazine Best Emerging Artist of Los Angeles and in 2006, for raising a great deal of money for charities through his paintings, was awarded the Key to the Light Award from The Thalians.
Bierdz co-founded www.AmericanArtAwards.com in 2008 and founded World Art Awards in 2023 and Art Collectors Choice Awards in 2024. Every year the online fine art site honors the best galleries, museums, and art collectors, who in turn award about 1,000 breakthrough artists in over 70 countries.
---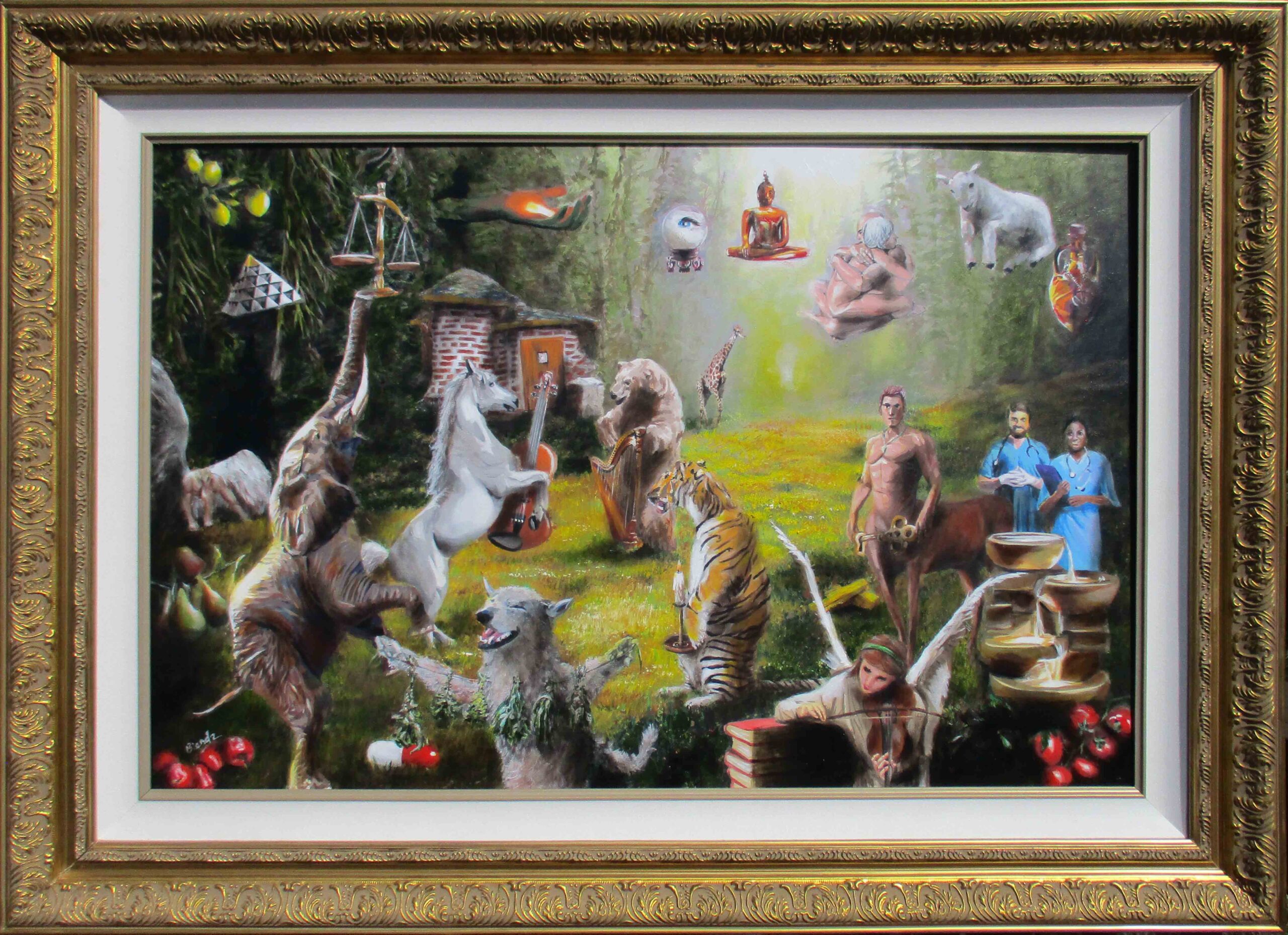 "Bierdz is able to paint on that instinctual level." GENRE MAGAZINE, Mitch Rustad.
"Bierdz is now one of Los Angeles' most successful and in-demand artists." EXPRESS NEWS, David Alexander Nahmod.
"…he has become Hollywood's favorite realist painter and is in high demand." THE BAY AREA REPORTER, Belo Cipriani.
"…Scarlett Johansson launches him amid the A-list celebrity art-collecting scene." THE ADVOCATE, Anne Stockwell.
"A spectacular launching of a new talent in the art world." METRO G, Joe Flazh.
"Recognized as the city's premier emerging artist." OUT MAGAZINE, Joe Landry.
"On par with Picasso, Van Gogh, Matisse and Warhol," HIGHLIGHT HOLLYWOOD, Tommy Lightfoot Garrett.
"Bierdz marries an innate flair for composition with a compulsion for seriality delivering aesthetically engaging patterned art which is at the same time both primitive and complex. The echoing of shapes illustrate how human events derive into one another. In his unique style, he pushes the language of current spiritual exploration forward, spinning form and content, questioning scale and the creation of each moment, offering innovative and inspiring work on par with Picasso, Van Gogh, Matisse and Warhol," HIGHLIGHT HOLLYWOOD, Tommy Lightfoot Garrett.
---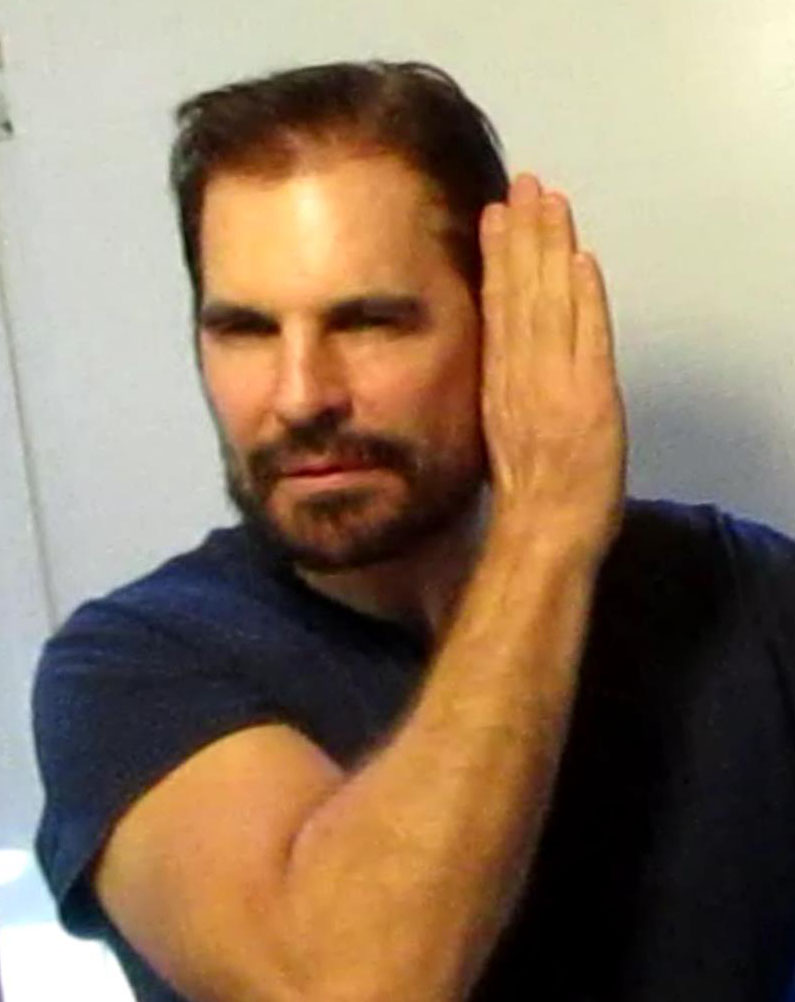 2024 launces ART COLLECTORS CHOICE AWARDS
2023 launches WORLD ART AWARDS
2016-2022 Writes: 
THE 12 DAYS OF CHRISTMAS NOVELLA
HOW TO LOOK AND FEEL 20 YEARS YOUNGER
YOUNG, GAY & RESTLESS
BIERDZ ART, VOLUME ONE: EXTERIORS, SEASCAPES, LANDSCAPES, LUMBERJACKS, STRUCTURES, CENTAURS, SHEEP
BIERDZ ART, VOLUME TWO: THE BLUE X PAINTINGS AND EARLIER EXPRESSIONISM 
BIERDZ ART, VOLUME THREE: THE COMPLETE COLOR 'NUDES IN TREES' COLLECTION
BIERDZ ART, VOLUME FOUR: PORTRAITS AND THE REALISTIC FIGURE
100 BLACK AND WHITE MALE NUDE PRINTS + 100 BLACK AND WHITE PHOTOS OF THE ARTISTYOUNG, GAY & RESTLESS
THEY WANT TO HELP US
THE BLUE X CARDS + 200 DIVINATION READINGS
HOW MEN REALLY FEEL ABOUT BEING SEXUALLY ASSAULTED
2015 THE BLUE X PAINTINGS defined as "Top 100 Most Collectible Paintings" in Youtube exhibition movie.
2014 Writes screenplay adaptation of memoirs.
2013 Bierdz recurs as Bobby Burton on Old Dogs & New Tricks.
2012 Gallery show at Belsito-Roche in Long Beach, CA.
2012 Gallery show at Savage Gallery in Palm Springs, CA
2012 Bierdz stars as Bobby Burton in web series Old Dogs & New Tricks.
2011 Gallery show at Angel's Gallery in Venice, CA.
2011 Bierdz's ART-obiography, Forgiving Troy, hits #1 in its category at Amazon.
2011 Bierdz reprises his role as Phillip Chancellor III on The Young and the Restless.
2010 Bierdz's memoirs, Forgiving Troy, wins 5 International Book Awards and "Sacred Light" award.
2010 Bierdz and 24 senators honored at Long Island Equality Gala.
2010 Gallery show at David Streets Gallery in Beverly Hills, CA.
2009 Bierdz receives Visibility Award from Human Rights Campaign
2009 Bierdz reprises his role as Phillip Chancellor III on The Young and the Restless.
2009 Gallery show at Jean Stephens Gallery in Minneapolis.
2008 Forgiving Troy is nominated for the esteemed Lambda Literary Award.
2008 Gallery show at Brown's Gallery in Jacksonville, MI.
2007 Forgiving Troy wins Indie Excellence Book Award for Best Autobiography & USA Book News Non-Fiction and True Crime.
2007 Gallery show at Noho Gallery in North Hollywood, CA.
2006 Bierdz receives the Thalians' first Key To The Light Award regarding his paintings raising money for charities.
2006 Gallery show on Queen Mary 2 across the Atlantic.
2006 Gallery show at Little Big Gallery in Palm Springs, CA.
2006 Gallery show at Leigh Gallery in Chicago, IL.
2005 For his paintings, Bierdz receives the VOX/Out Emerging Voices of Style & Design Award.
2005 Gallery show at Advocate & Gochis Gallery in West Hollywood, CA.
2004 Gallery show at Soicher-Marin Gallery in Hawthorne, CA.
2004 Gallery show at Exposed Gallery in Phoenix, AZ.
1997 HEART OF THE OAK wins Best Experimental Film at Philadelphia International Film Festival & International Golden Calf Awards.
1989 Young Artist Award nomination for Best Young Actor in a Daytime Drama Series.
1987 Young Artist Award nomination for Exceptional Performance by a Young Actor in a Daytime Series.
PUBLICATIONS & REVIEWS / partial list
Insider Art, TV Guide, The National Enquirer, IN Magazine, David Mixner's Political Blog, DNA Magazine (Australia), Chicago Sun Times, Chicago Tribune, Windy City Times, Echo Magazine, Metro G, Children's Voice, Soap Opera Digest, Soap Opera Weekly, CBS Soaps In Depth, Soap Opera Update, The Province (Canada), The Kenosha News, USABookNews.com, Q-Guide To Soaps, Notes From Hollywood, Heatstroke News, Beverly Hills 90210, Brentwood News, Santa Monica Sun, Malibu Beach, Gateway Gazette, The Letter, The Bottom Line, Frontiers, Out Magazine, The Advocate, Genre, Fab, Los Angeles Times…
GALLERY SHOWS / partial list
Soicher-Marin, Los Angeles, 2004
Advocate and Gochis Gallery, Hollywood, 2005
Leigh Gallery, Chicago, 2006 extended until 2009
Little Big Gallery, Palm Springs, 2006
NoHo Art Gallery, North Hollywood, 2006, 2007
Exposed Gallery, Phoenix, 2004 extended until 2009
Queen Mary 2, trans-Atlantic crossing exhibition, New York to London, 2006
Browns Gallery, Jacksonville, MI, 2008
Jean Stephen Gallery, Minneapolis, MN, 2009
David Streets Gallery, Beverly Hills, CA, 2010
Angel's Gallery, Venice, CA, 2011
Belsito-Roche, Long Beach, 2011-2012
Savage Gallery, Palm Springs, 2013
Lake Arrowhead Village, 2013-2015
TV/ELECTRONIC MEDIA / partial list
Hollywood Squares, 1989: Joan Rivers was asked which of the nine celebrities painted the Bierdz painting shown.
Win, Lose or Draw, 1988: host, actress, singer Vicki Lawrence showed an early Bierdz painting.
Entertainment Tonight, 2004: Bierdz's sensational history was the Cover Story for the biggest news show in the world.
The Takedown, 2005: reality show where con-artists stole a Bierdz painting from his gallery show.
NBC News, 2006: news featured a Bierdz gallery show in North Hollywood.
Soap Talk, 2006: talk show interviewed Bierdz and shows many styles of his art.
FOX News, 2006: news featured Bierdz painting with hospitalized children.
Joan Quinn Profiles, 2008: talk show focused on Bierdz's history and celebrity portraiture.
Valentine, 2008: TV series used four of Bierdz's classic nudes as set dressing.
The Cavanaughs, 2009: TV series used 6 of Bierdz's pop-quads as set decoration.
The Young & The Restless, 1986-1989, 2004, 2009-2011
Old Dogs & New Tricks, 2011, 2012
NOTABLE COLLECTORS OF THOM BIERDZ PAINTINGS, ALPHABETICAL ORDER / partial list
Shan Albert: co-owner of Zed Laboratories.
Tim Aldrete: philanthropist and avid contemporary art collector of Warhol.
Terry Bean: philanthropist, real estate mogul, political activist.
Lauralee Bell: TV and soap opera star.
Veronica Brady, data entry specialist.
Dr. Brigantino: head of Long Beach MRI department.
Jim Bullock: movie and TV actor, comedian.
Phil Cannizzaro: co-owner of Zed Laboratories.
Dana Capri: newspaper columnist.
Tricia Cast: TV, theater and soap opera star.
Kristin Chenoweth: Broadway, TV and movie star.
Robert Cichocki: prominent Chicago lawyer.
Johnny Coppola: acting coach to stars, movie director.
Dr. Leland Cox: Beverly Hills anesthesiologist.
Sandy Dennis: Oscar-winning actress.
Dr. Donald D. Detsch: PhD, PsyD.
Carol Doyle: Hollywood screenwriter and producer.
Mayor John Duran: Mayor of West Hollywood.
KC Fox: set decorator.
Damian Ganczewski: TV movie producer.
Robert Gant: TV actor, winner of GLAAD Award.
Jan Gold: SPCA correspondent.
Erica Goldman: TV correspondent, producer.
Hal and Patsy Hollister: founders of National Alliance of Research on Schizophrenia and Depression.
Amy Hooven: attorney.
Rob Iscove: movie director.
Scarlett Johansson: movie star.
Dr. Kaplan: psychotherapist.
Martine Kaplan-Lewin: psychic.
Jeff Keen: President and CEO of JPX Media.
Gayle Levine: hospital donor with separate estate for her expansive art collection.
Tommy Lightfoot Garrett: actor, journalist, author, Hollywood personality.
Dr. Mack: psychiatrist.
David Mixner: best-selling author, adviser and friend of Bill Clinton during his administration.
Marty McCann: lead corporate travel agent.
Kevin McDonald: TV star, movies, comedian.
Steve May: Arizona State Representative.
Carl Moellenberg: Tony-winning producer.
Dr. Montague King: world-renowned doctor of Beverly Hills of skin rejuvenation and repair.
Scott Nairne: owner of Penguin Foods.
Phillips Graduate Institute: Southern California College of diversity and psychotherapy.
Marcel Pariseau: publicist to A-list stars.
Jim Parriott: TV producer.
Dr. Rossi: TV dentists to the stars.
Marianna Sferrazza Freeborn: education, Ontario, Canada.
Jaason Simmons: actor, Baywatch, Sharknado, etc.
Suzanne Somers: actress, author.
Connie Stevens: movie star.
Rebecca Street: soap opera star, commercial and TV actress, theater star.
Alan Terry: movie director.
Lorraine Trousaint: TV and movie actress.
David Tunkl: premier collector/dealer of Dali, Lichtenstein, Miro, Bacon, Picasso, Rothko, Pollock, Mondrian, Warhol…
Bruce Vilanch: writer, comedian.
Grégory Westra: teacher in computing in an association for the blind, Lille, France.
President of the American Art Awards.
---
Contact: [email protected]